Jack-in-the-pulpit   ​Arisaema triphyllum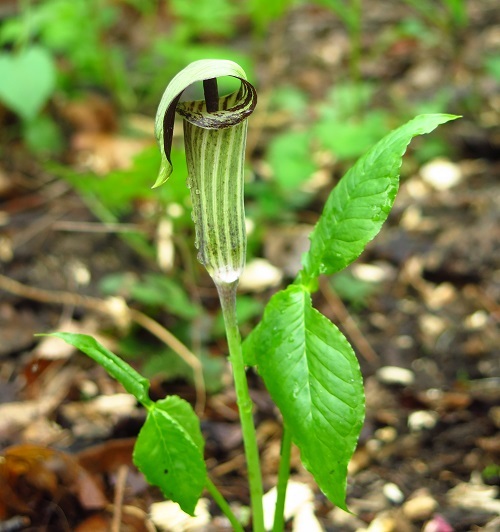 ​Family: Arum

Native to Ontario 

Perennial

​Tiny flowers are clustered on a dense spike (called a spadix) 5-75 cm long.  This is enclosed in a large bract (called a spathe) 20-25 cm wide, which may be green or streaked/mottled with purple or brown.
The common name refers to the appearance of a preacher in an old-fashioned pulpit. 
​The species name refers to the 3-part leaves.
​Insects that enter the spathe to collect pollen at the base of the spadix cannot climb back up, but must escape through a small flap where the two sides of the spathe meet. Some get trapped and die.