Swallow-wort, pale  or  Dog-strangling vine

​Cynanchum rossicum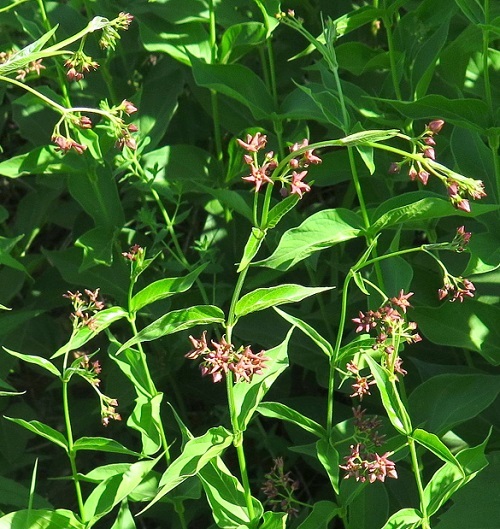 ​Family: Dogbanegu

Introduced and highly invasive

Perennial

Blooms: June to September
Habitat: Waste areas and open forest
Flowers in loose clusters. 
Twining stem up to 2 m chokes out vegetation on which it climbs.
​Genus name means "dog-strangling" since the dense tangled stems could strangle a dog that tried to run through them
​
​
​Seed pods, 4-6 cm, release many small seeds with long silky parachutes, dispersed by wind.
​Plant also reproduces by spreading underground rhizomes.