Jewelweed or Touch-me-not  and Hymalayan Balsam
Genus: ​Impatiens​

Family: Touch-me-not or Jewelweed
Annual

There are three theories as to the derivation of the common name "jewelweed."  It may pertain to the colourful dangling flowers, to the bright turquois gem-like appearance of the inner part of the mature seed,

or to the way tiny drops of water sparkle along the edges of the leaves.
The common name "touch-me-not" pertains to the way the mature seed pods explode and eject seeds when touched. 

Sap from the stem and leaves of jewelweed is a remedy for the itching and rash of poison ivy.

Jewelweed produces plentiful nectar and is pollinated primarily by hummingbirds.  Bees are also attracted but find it difficult to reach the nectar, so may chew the back of the flower to obtain it.

Like violets, jewelweeds produce cleistogamous flowers which do not open but produce seed.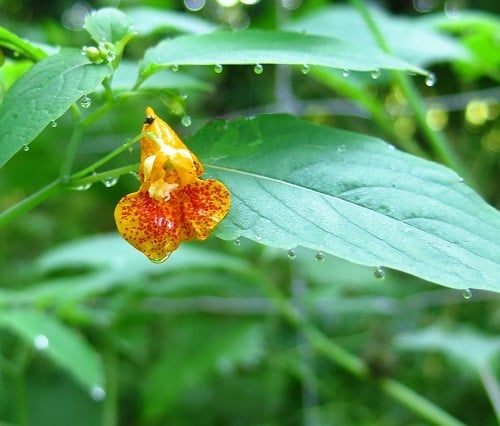 Spotted Jewelweed or Touch-me-not

I. capensis

​Native to Ontario

​
Habitat: Shaded wetlands and woods
Blooms: June to September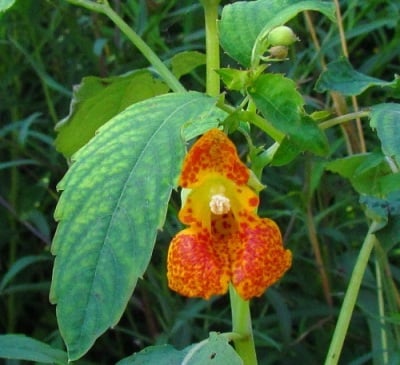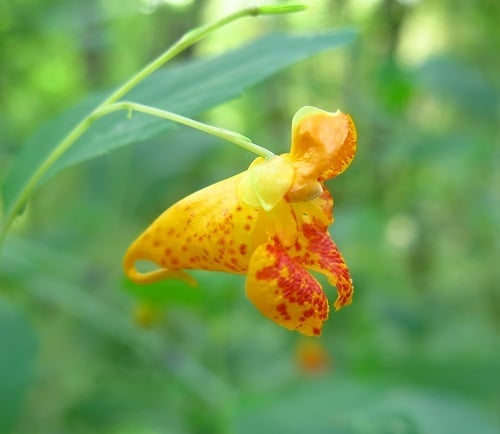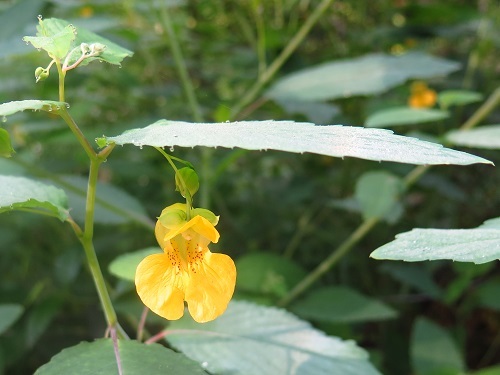 Pale jewelweed or touch-me-not

​I. pallida

​
Habitat: Wet woods and meadows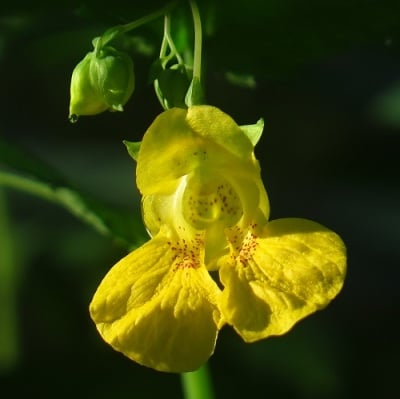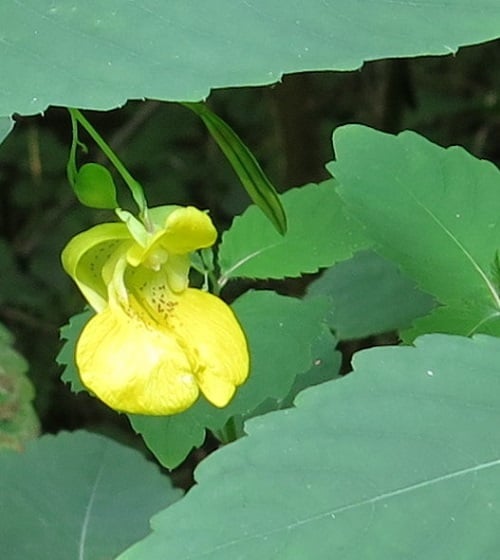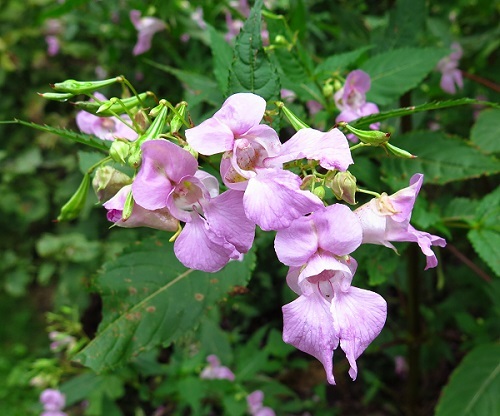 Hymalayan balsam

I. glandulifera

​Introduced and invasive.

Aggressively replaces native perennial plants and attracts pollinators away from native species.

​Flower:  Up to 4 cm, pink, purple or white.