Beardtongue
Family: Plantain (formerly Figwort)

Genus: ​​Penstemon (meaning 5 stamens)

​​The name "beardtongue" refers to dense yellow hairs on the 5th stamen which protrude between the lips of the flower. 
Native to Ontario
​​Perennial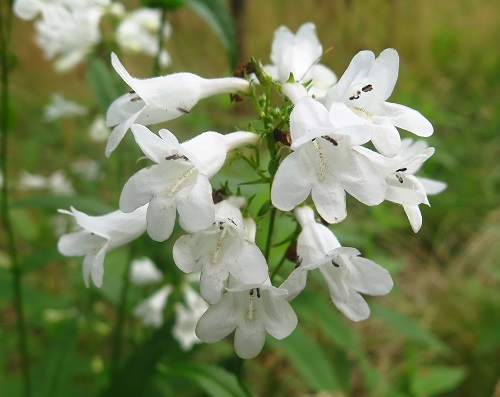 Beardtongue, foxglove

P. digitalis 

Habitat: Fields, meadowmarshes and open woodlands.

Height: 1.2 m

Flower: 2.5 cm

Stem is smooth.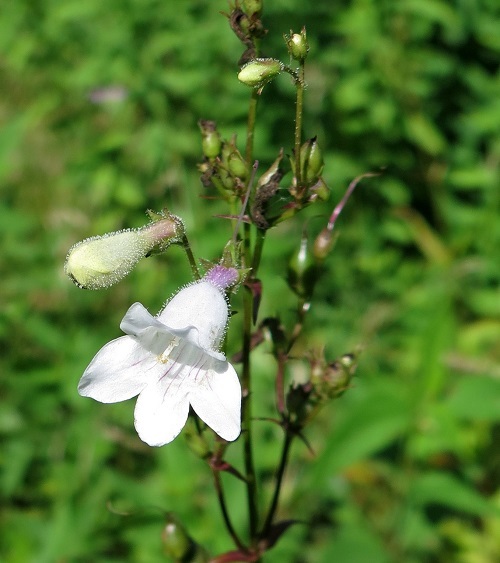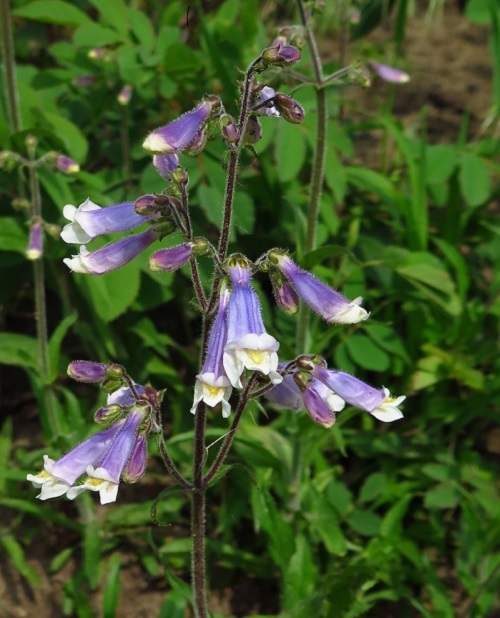 ​Beardtongue, hairy

​P. hirsutus

Habitat: Fields and savannahs
The species name "​hirsutus" ​means hairy, referring to the fuzzy stem.
​Fruit is a  brown capsule, about 9 mm