Cup plant

​​Silphium perfoliatum
This is one of High Park's rare endangered plants.  It is provincially rare, but prevalent in the park.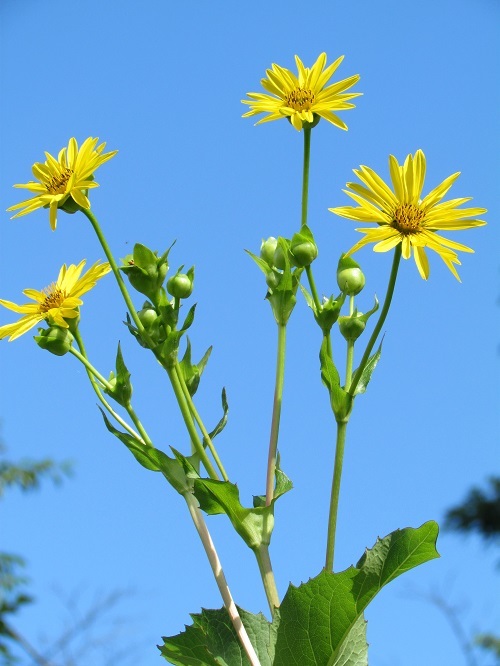 ​Family: Composite/Aster

Native to Ontario

Habitat: Thickets and stream banks
Flower heads: up to 10 cm
Forms thick colonies.  Drought tolerant. 
​Leaves join around the stem, creating a cup which collects rain and dew, providing water for wildlife.  Leaf pairs are arranged alternately at right angles so that overflowing water drops into a lower cup. 
​Nectar attracts bees and butterflies.
​Seeds are eaten by goldfinches and chickadees.
​